Supporting the Swiss HLG – Our Value Proposition
High visibility at the Swiss HLG Winter Conference – a unique event attended by up to 100 senior Business Development & Licensing professionals in the Healthcare sector
Discounted attendance at Swiss HLG Winter Conference and fringe benefits
The Swiss HLG is a non-profit professional association and we rely on the support of healthcare and life science organizations to fulfill our educational and business networking roles. Our conferences are not only an excellent platform for networking with colleagues but also a good place to showcase and attract partners to your organization.
Since its foundation in 2002, the Swiss HLG has organized a much appreciated annual Winter Conference, with topics of high relevance and a personalized networking strategy. Given the diversity of languages in Switzerland, all of our events are held in English, which also opens the door to professionals from many other countries.
Statistics and Feedback from the Swiss HLG Winter Conference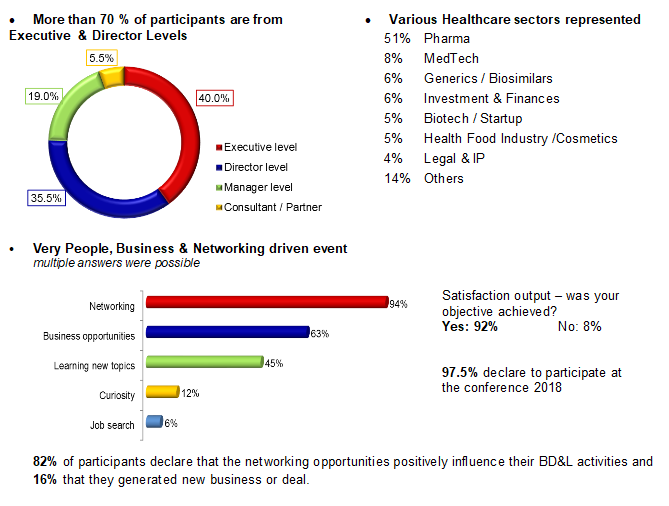 Supporter Packages 2017 
We have pre-defined supporter packages from which you can choose or we would be happy to tailor a package, to suit your goals.
Please fee free to contact us:
Jean-Marc Séquier at jeanmarc.sequier@novartis.com or +41 79 348 60 88
Details of Benefits: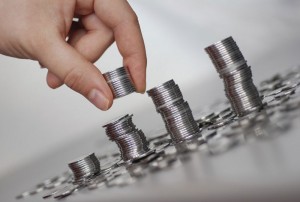 *Net value. No VAT applies.
** 2 Swiss railways vouchers for the use of public transportation with a value of CHF 50.- each. The vouchers are not limited to the conference and will be valid for use until 30th June 2017.