Quickly consult our archives filtering by year :
November 17, 2016 – 1 pm and 5 pm Swiss local time
TOPIC: 'The speciation of new business models in the life sciences industry.'
Professor Brian D Smith, of Bocconi and Hertfordshire Universities, is the world's leading authority on the evolution of the life sciences market.  With 20 years in the industry, he has spent two decades advising many leading firms and studying how they are adapting to a changing environment.
In this webinar, Professor Smith will discuss his new book Darwin's Medicine, which is the sequel to his influential and critically acclaimed Future of Pharma. This book explores the drivers of industry change and how leading pharmaceutical and medical technology companies are adapting their strategies, structures, and capabilities in practice.
Through the lens of evolutionary science, Professor Smith explores the speciation of new business models in the Life Sciences Industry. This sophisticated and highly original approach offers insights into:
The mechanisms of evolution in this exceptional industry
The six great technological and social shifts that are shaping its landscape;
The emergence of 26 distinct, new business models; 
The lessons that enable firms to direct and accelerate their own evolution.
These insights map out the industry's complex and changing landscape and provide an invaluable guide to companies seeking to survive and thrive in this dynamic market.
The webinar is essential for anyone working in or studying the pharmaceutical, medical technology and related sectors. It provides a unique and novel way of making sense of the transformation we can see going on around us and a practical, focused approach to managing a firm's evolutionary trajectory.
WEBINAR is available to all Swiss HLG Members.  If you are not a member and you are interested in joining this Webinar, click on our membership link. The benefits offer you many opportunities to keep at the forefront of your industry.
Registration details coming soon.
Save the date!
Registration and early bird specials, open on September 22nd, 2016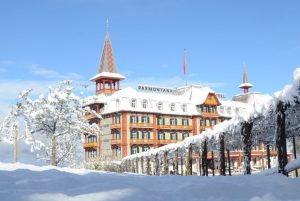 THEME: Healthcare Megatrends
"How do they impact business models and deal structures"?
With registration dates confirmed, key-note speakers hand-picked and exciting topics chosen, don't forget to block out your calendar from the 29th-31st of January. Combine this exciting conference with our 15th-anniversary celebration at the beautiful Jugendstilhotel Paxmontana in Flueli-Ranft, near Lucerne.
Read on to find out more about what the Swiss HLG Winter Conference has in store for you.
Abstract:
Megatrends are sustained, global, social, economic, political, environmental or technological changes. They are here to stay and will make a considerable and durable impact on the healthcare environment by creating new opportunities, challenges and risks for our businesses.
The Swiss HLG 2017 Winter Conference, has invited renowned specialists from the pharma, healthcare, information technology, finance, insurance and academic worlds to address this theme. Along with other topics, they will review and discuss the implications of the following Megatrends:
Demographic/epidemiological changes, including a global ageing population and the increasing prevalence of chronic degenerative diseases
Economic changes such as the increasing financial pressure on healthcare care costs and the impact of evolving geographical and developmental disparities
Biotechnology advances, like new opportunities offered by gene editing and immune checkpoint inhibition
Information technology development, especially big data collection and connected devices with e-health applications
The presenters will challenge our present assumptions by sharing their insights on these Megatrends and the impacts on our business models and deal structures in the foreseeable future. There will also be exciting open panel discussions, where input from all participants will be welcome, to better define, describe and address these upcoming challenges.
Click for more information on our Winter Conference 2017 website.
For highlights from the 2016 Winter Conference, held at the same stunning venue,  click here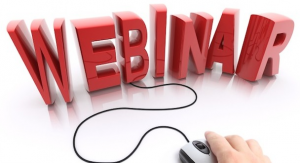 When your busy schedule or distance does not allow you to attend important lectures or seminars, we'll help you to stay at the forefront of your industry.  Our Webinars will keep members informed and up to date, by bringing experts in the Healthcare and BD&L field, directly to you.
Swiss HLG – Bridging the Gap
Not member yet? Join us today !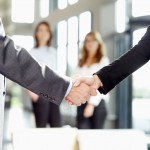 The Good Partnering Practices initiative (Swiss GPP), is a set of professional and structured principles to facilitate partnering and to provide a best practice framework in BD&L.
This initiative has been created with the objective to build empathy and trust in the BD environment. We need to manage expectations, to eliminate mental and physical barriers to fruitful partnerships.
It is therefore necessary to minimize potential future disputes, create a better transparency and understanding of the partnering environment.