Swiss HLG, in collaboration with Inartis, Agire and CP Start-up, are excited to present their joint Start-up conference, to be held on the 24th of November, 2016 in Lugano, Ticino.
The venue for the conference is the LAC (Lugano Arte e Cultura), the new home of the Lugano Theatre, Opera and Museum, situated right on Lugano Lake.
During this day conference, we'll discuss and explore opportunities in Ticino for Start-ups, Life Science and Business.
Topics will include:
Life Science as a key sector in Ticino

Swiss HLG: An open door to Licensing and Networking in the healthcare arena

CTI's National Thematic Networks to support Innovation

Prima Lab case study Financing a start-up in Ticino Emerging company perspectives for start-ups

Big Pharma / corporate VC perspective for start-ups
A workshop will also be held to explore "Partnering and creating value without dilution."
Registration details and the full programme will be available soon.  Stay tuned!
Save the date!
Registration and early bird specials, open on September 22nd, 2016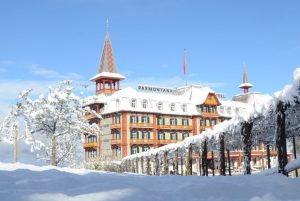 THEME: Healthcare Megatrends
"How do they impact business models and deal structures"?
With registration dates confirmed, key-note speakers hand-picked and exciting topics chosen, don't forget to block out your calendar from the 29th-31st of January. Combine this exciting conference with our 15th-anniversary celebration at the beautiful Jugendstilhotel Paxmontana in Flueli-Ranft, near Lucerne.
Read on to find out more about what the Swiss HLG Winter Conference has in store for you.
Abstract:
Megatrends are sustained, global, social, economic, political, environmental or technological changes. They are here to stay and will make a considerable and durable impact on the healthcare environment by creating new opportunities, challenges and risks for our businesses.
The Swiss HLG 2017 Winter Conference, has invited renowned specialists from the pharma, healthcare, information technology, finance, insurance and academic worlds to address this theme. Along with other topics, they will review and discuss the implications of the following Megatrends:
Demographic/epidemiological changes, including a global ageing population and the increasing prevalence of chronic degenerative diseases
Economic changes such as the increasing financial pressure on healthcare care costs and the impact of evolving geographical and developmental disparities
Biotechnology advances, like new opportunities offered by gene editing and immune checkpoint inhibition
Information technology development, especially big data collection and connected devices with e-health applications
The presenters will challenge our present assumptions by sharing their insights on these Megatrends and the impacts on our business models and deal structures in the foreseeable future. There will also be exciting open panel discussions, where input from all participants will be welcome, to better define, describe and address these upcoming challenges.
Click for more information on our Winter Conference 2017 website.
For highlights from the 2016 Winter Conference, held at the same stunning venue,  click here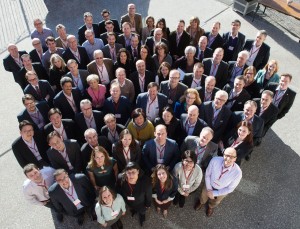 Press release for the 2016 Winter Conference
Basel, February 20th 2016 – The Swiss HLG, a non-rofit association of Business Development and Licensing professionals,  held its 23rd Conference titled " Patient Centricity: What does it mean for Business Development?"
This year the conference took place for the very first time at the completely privatized Jugendstilhotel Paxmontana, in the center of Switzerland near Lucerne from January 31st – February 2nd 2016. Read More…
Press release for the 2015 Summer Conference: Joint Swiss-Italian HLG conference held in Lugano on 7-8 May 2015
Basel, May 18th 2015 –  This year, the Swiss and Italian Health Licensing Groups joined forces to organize their summer conference. The conference focus was on "Crossing National and Cultural borders within the Healthcare Industry". Although this seems to be a given for all health licensing professionals in today globalized economy, the mirror presentations by speakers from both organizing countries helped to stress the existing differences and ways to bridge them and achieve mutual enrichment from this diversity.