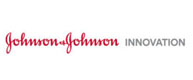 WELCOME TO SWISS HLG!
On the 24th of August 2001, a group of business and licensing executives united in Basel and founded the Swiss Pharma Licensing Group. The first Board defined objectives recruited members and set up the foundation for today's association.
JOIN US!
You can become a member or a sponsor, discover why it's worth joining us.
Please find below information about your membership benefits and sponsor details.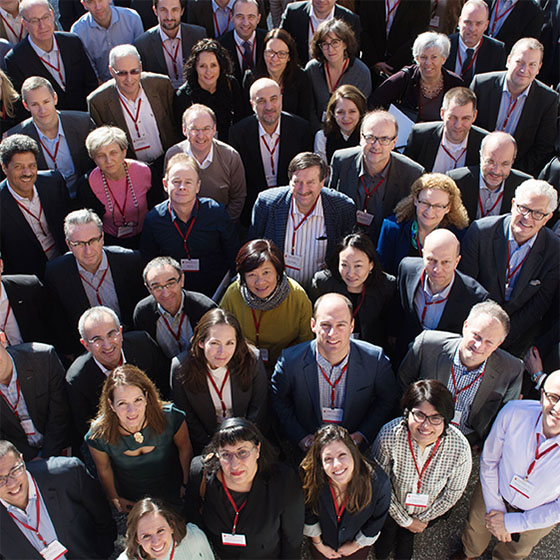 'Building relationships for a better healthcare environment'

Subscribe to our Newsletter
Keep up to date with the latest information by signing up to Swiss HLG newsletter!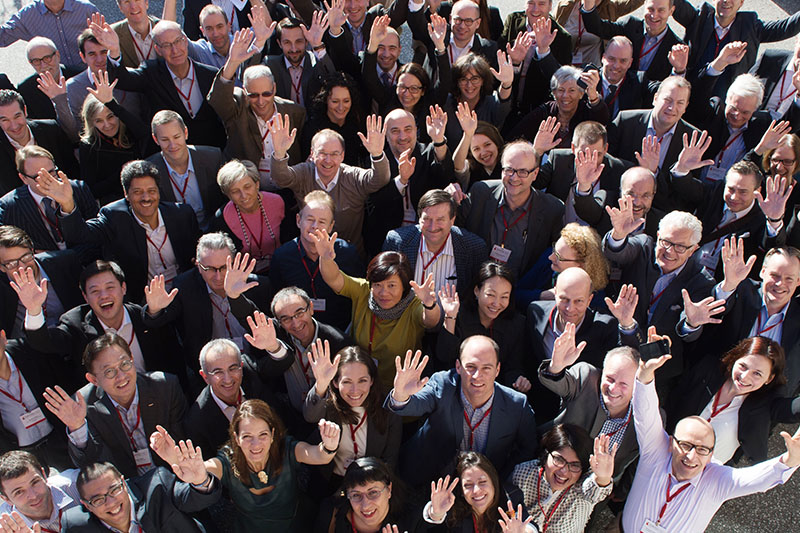 Swiss HLG is open to the international healthcare and life sciences industries and provides the richest possible environment for business development professionals to network, build strategic relationships, exchange ideas and to share experiences.
To reflect our broad healthcare and life science industry mission and membership, the members voted at the General Assembly in January 2013, to change the name from "Swiss Pharma Licensing Group" to 'Swiss Healthcare Licensing Group.'
The current Board is proud of the Association's development and success. Swiss HLG currently has about 180 active members (83% Swiss based others from Germany, France, Italy, Spain, UK, Ireland, Netherlands, USA, and South Korea). We have delivered 32 industry conferences, have an excellent national and international reputation for quality and we offer great opportunities for networking, education, and business development.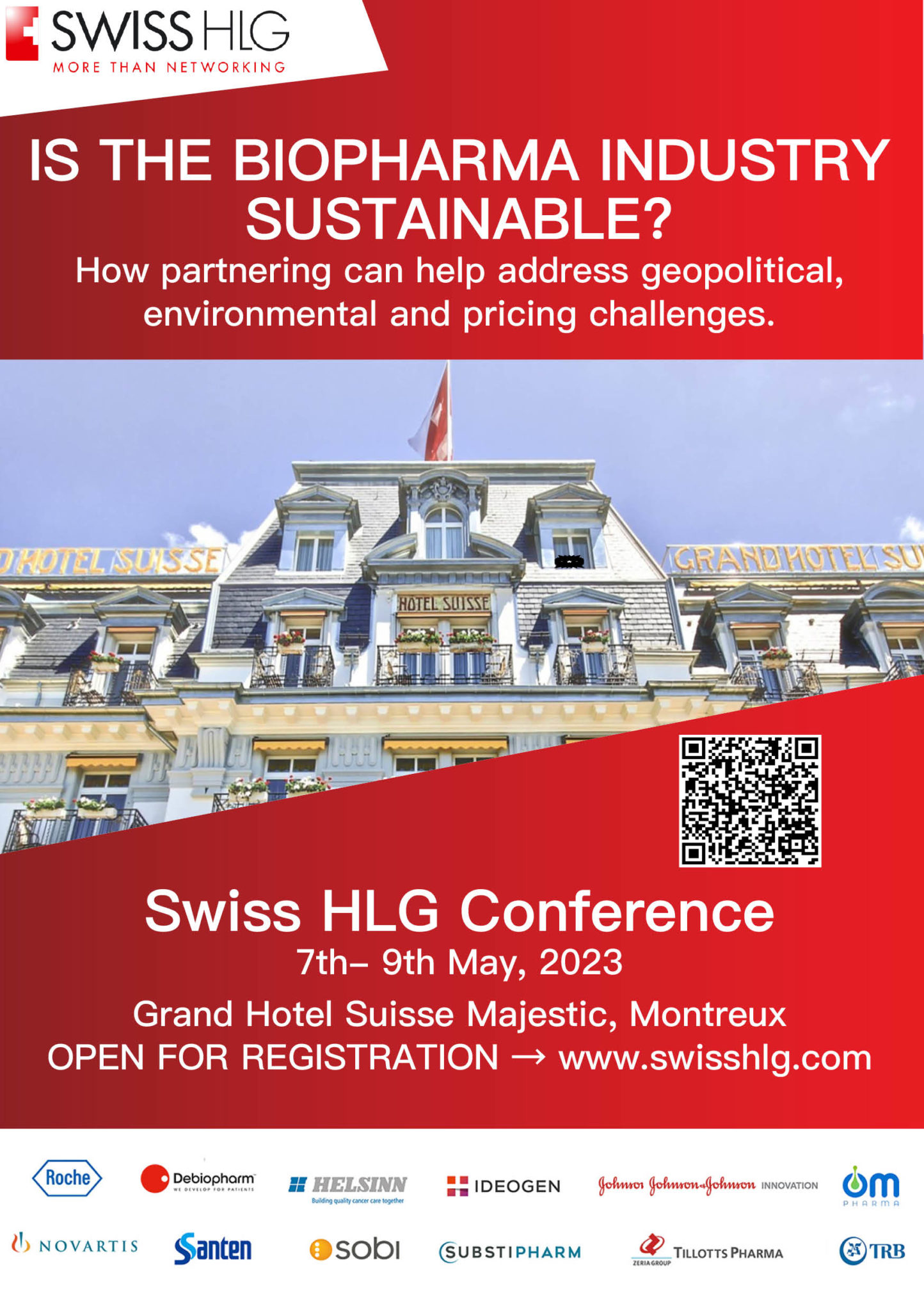 NEXT EVENT
Swiss HLG Conference 2023
7th – 9th May 2023
"Is the biopharma industry sustainable? How partnering can help address geopolitical, environmental and pricing challenges"
@ GRAND HOTEL SUISSE MAJESTIC Montreux, Switzerland
PAST EVENT
Swiss HLG Jubilee Conference
8th – 10th May 2022, 20 years of Swiss HLG!
@ GRAND HOTEL SUISSE MAJESTIC Montreux, Switzerland

CEO, Medtech, Switzerland
« Swiss HLG is an excellent platform to stay on top of developments in healthcare and to exchange ideas and views with other healthcare professionals »

– CEO, Medtech, Switzerland
Participant at Winter Conference 2016
« The speakers and presentations at the conference were both inspiring and thought provoking. [...] The conference was a great success and the venue was spectacular – both open and intimate at the same time. »

– Participant at Winter Conference 2016
President, Pharma Consultancy, USA
« I was heartened by the large number of thoughtful questions raised after the talk. We hope that you take great pride in having organized such an impressive meeting. »

– President, Pharma Consultancy, USA
General Manager, Pharma, Switzerland
« Vielen Dank nochmals für die Organisation der wirklich super-interessanten Konferenz! Es waren drei intensive, lehrreiche und nützliche Tage. »

– General Manager, Pharma, Switzerland
Vice President Business Development
« Swiss HLG is the most dynamic and innovative Licensing Group in Europe, the one that explores beyond the traditional glass ceiling we all face at some point in our Industry. Also, it benefits from German, French, Italian and Eastern Europe influences, which is a unique combination and a breath of fresh air. »

– Vice President Business Development, Pharma, France
Partner, Law Firm, Switzerland
« Swiss HLG is the most dynamic and innovative Licensing Group in Europe, the one that explores beyond the traditional glass ceiling we all face at some point in our Industry. »

– Partner, Law Firm, Switzerland
BLOG
Find out about the Swiss HLG lastest news. Conferences, Good Partnering Practices, Start-up Initiatives, Webinars…

Biotech Industry Perspectives – French & Swiss Insights. The Swiss HLG is keen to deepen our collaboration with other Pharma Licensing Groups and we were therefore delighted with our first joint PLCF – Swiss HLG webinar: Biotech Industry Perspectives – French &…

Swiss HLG invites you to join us for our flagship annual conference which will once again be held at the historic Belle Epoque Grand Hotel Suisse Majestic in the beautiful scenic location of Montreux, Switzerland on 7th – 9th May 2023. Over two and a…

The first Swiss HLG local networking event "Think global, invest local" in Suisse Romande on December 8th was a great success! Our speaker Dani Bach from +ND Capital illustrated with inspiring case studies how essential it is to think and network globally when investing in local innovation. There was…