Good Partnering Practices
The Good Partnering Practices initiative (Swiss GPP), is a set of professional and structured principles to facilitate partnering and to provide a best practice framework in BD&L.
This initiative has been created with the objective to build empathy and trust in the BD environment. We need to manage expectations, to eliminate mental and physical barriers to fruitful partnerships.
It is therefore necessary to minimize potential future disputes, create a better transparency and understanding of the partnering environment.
5 videos of the SCENIC series of the Good Partnering Practice (GPP) initiative : see videos
Free GPP Booklet : download yours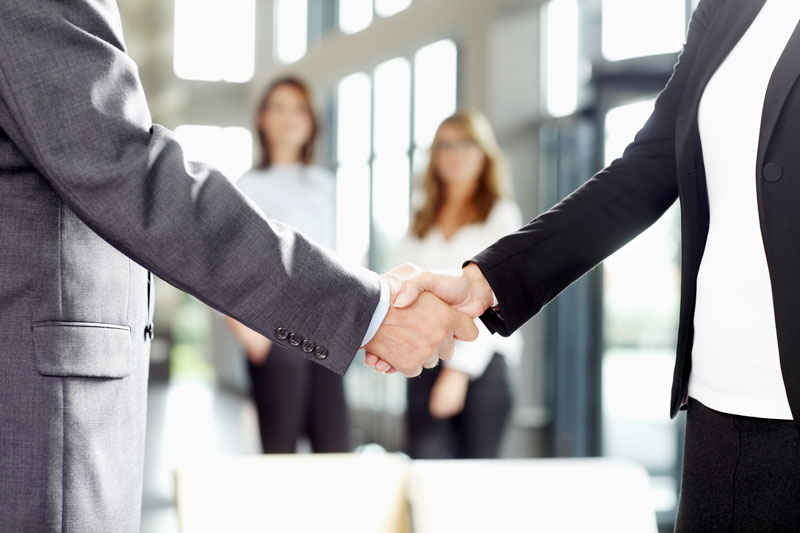 Download now your
FREE GOOD PARTNERING PRACTICES BOOKLET
Start-up initiative
Our brand-new Start-up initiative aims at making available a proven set of business development tools to emerging companies.
For many years, Swiss HLG has been demonstrating their commitment to the Swiss-based, start-up and young professional/academic community. Our first targeted events for this group were delivered in 2012/2013, in Lausanne and Geneva. The success of these events only cemented our drive to continue in this direction.
At Swiss HLG, we know that one of the key success factors for the start-up community is to understand the mechanisms of business development and licensing (BD&L). In order to facilitate such success, we have set up a constituted team, dedicated to developing our new 'Start-up Initiative' across Switzerland.
Leveraging our collaborations with Swiss academic institutions and regional healthcare start-up associations in the Basel, Lausanne, Lugano and Zurich areas, we will be able to offer regular workshops and seminars, on a diverse range of BD&L topics. These will include topics such as financial valuation, outsourcing, and alliance management.
The Swiss HLG is committed to supporting and developing the Healthcare Start-up scene. As one of our new initiatives, we have developed a unique membership package, tailored specifically to meet their needs.
If you know a startup that could benefit from becoming a member of the Swiss HLG, please share our latest offer below with them and help make our association network even better!
For more information about the 'Start-up initiative' or to find out more about the benefits of a Swiss HLG membership, please feel free to contact us at info@swisshlg.com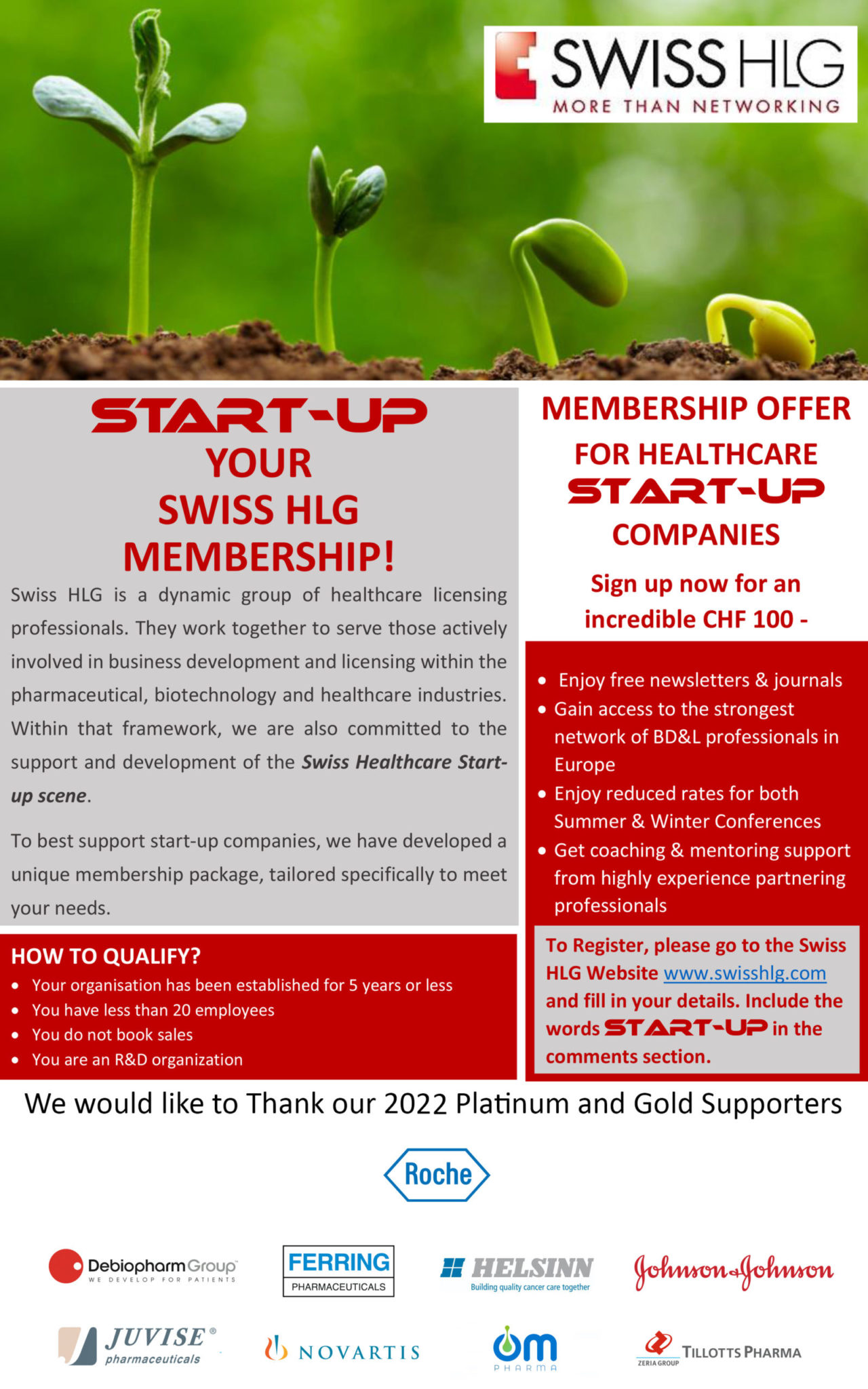 Swiss HLG Webinars
When your busy schedule or distance does not allow you to attend important lectures or seminars, we'll help you to stay at the forefront of your industry. Our Webinars will keep members informed and up to date, by bringing experts in the Healthcare and BD&L field, directly to you.
Swiss HLG after-work events
More about this initiative to come soon!