Quickly consult our archives filtering by year :
Registration opens 28th September 2017!

Hotel Paxmontana Flüeli Ranft
We're excited to release the title for the 2018 Swiss HLG Winter Conference!
"Reset Partnering – Step Out of the Box"!
Partnering is an increasingly strategic driver for healthcare companies but are we ready for the changing realities of the Healthcare arena? Through practical sessions, we will explore different partnering approaches and learn how to find the right deal from more than 25 industry leaders.
Not only will you gain access to cutting edge insights and workshop possibilities, you will also have the chance to network with around 100 of the Healthcare and Business Development industries finest professionals, in the beautiful setting of the Swiss Alps!
Stay tuned for full registration details coming soon.
September 27th – 29th, 2017
With the 29th of September fast approaching, make sure you complete your registration for this exciting symposium on "The Role of Business Development in Changing Global Times".
Special Discount Offer for Swiss HLG Members
Swiss HLG Members can benefit from an additional €100 Euro discount if you are one of the first 20 Swiss HLG members to register. Please highlight that you are entitled to this offer on your registration form.
Don't forget that once you are registered, you can upload your profile and arrange your personal meetings in the New Partnering System. For registration and program details, follow the links below.
Download the brochure, including the Agenda and Registration form here.
Press Release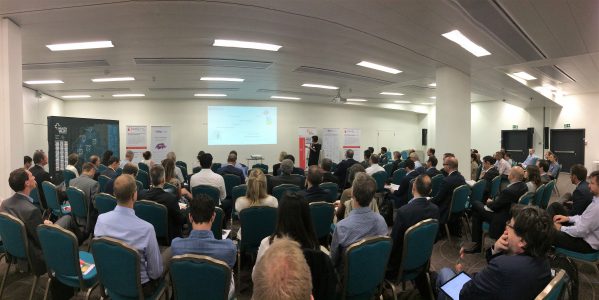 With over one hundred attendees, a great speaker line-up and dynamic and innovative pitches delivered by the start-ups, the joint Swiss HLG & Biopôle Summer Conference, held at the Aquatis Hotel, Lausanne, on June 15, exceeded expectations.
The conference explored the topic "Challenges in Financing Life Science Ventures – Partners or Investors, where is the money and what does it come with"? Speakers inspired and educated attendees on the realities of what is really needed to raise enough funds to take their research from innovative science and move it into the real world. Case studies, success stories and many learned lessons were shared with delegates.Read More…
 Aquatis Hotel Lausanne, 15 June 2017

The Joint Swiss HLG & Biopole Summer Conference is less than 1 week away and we still have a few places available! Almost 100 attendees have already registered for this exciting one-day conference.
You can expect to learn the ins and outs of financing your start-up, through hearing success stories from those that have already traveled this path. They will inspire us with their tenacity and fund-raising journeys, and the what's, why's and how's of the choices they have made along the way.
We will quiz a panel about how public and semi-public organizations support and finance start-ups while the VCs will help us understand the hard and soft aspects of dilutive funding. You will also learn how to attract VC's, what it really means to accept money from others, what's in it for them and the start-ups and how to manage expectations from the very beginning, to ensure everyone can succeed.
So don't delay, Register now! For full conference details, the list of speakers and to view the agenda, please download our Summer Conference Brochure.17 06 15_Joint_Swiss_HLG_Biopole_Summer_Conference
We look forward to seeing you there!