Quickly consult our archives filtering by year :
Take a look at some impressions from our Winter Conference 2018.
Informative, exciting and a great opportunity to meet and exchange ideas with other Business Development Professionals.
https://www.flickr.com/photos/organizersgmbh/sets/72157691112123181/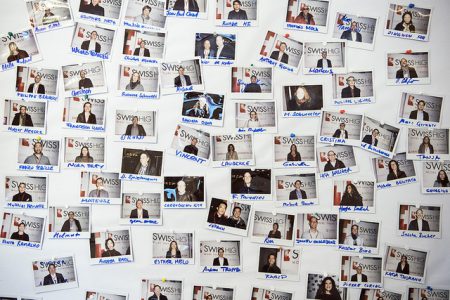 Swiss HLG would like to wish you all a very Happy New Year and we hope you enjoyed the festive season. At Swiss HLG, the celebrations are not over. Start 2018 off with a bang and join us at our Winter Conference 2018!
Just a little more than 2 weeks to go, hurry and register for our business development and networking event.
We have an impressive panel of speakers from, AZ, Actelion, Novartis, Debiopharm, Santen, Sanofi.You can look forward to engaging with an equally interesting and diverse group of senior BD&L attendees. Join us meet your peers in Roche, Novartis, Recordati, Santhera, Shire, Servier, Ferring and many more.
Join us for this exciting two and a half day program, "RESET PARTNERING – STEP OUT OF THE BOX!"  where we will discuss:
How other industries, such as luxury or consumer goods, rely strongly on partnerships?
Are there new tricks to be learned from other industries, adjacent or completely separate from Life sciences?
How do Licensing, Business Development Partnering leaders peruse the right deal?
How to establish partnerships that go beyond the molecule?
For more details: http://swisshlg-conference.com/ or go ahead and Register here.
Registration opens 28th September 2017!

Hotel Paxmontana Flüeli Ranft
We're excited to release the title for the 2018 Swiss HLG Winter Conference!
"Reset Partnering – Step Out of the Box"!
Partnering is an increasingly strategic driver for healthcare companies but are we ready for the changing realities of the Healthcare arena? Through practical sessions, we will explore different partnering approaches and learn how to find the right deal from more than 25 industry leaders.
Not only will you gain access to cutting edge insights and workshop possibilities, you will also have the chance to network with around 100 of the Healthcare and Business Development industries finest professionals, in the beautiful setting of the Swiss Alps!
Stay tuned for full registration details coming soon.
September 27th – 29th, 2017
With the 29th of September fast approaching, make sure you complete your registration for this exciting symposium on "The Role of Business Development in Changing Global Times".
Special Discount Offer for Swiss HLG Members
Swiss HLG Members can benefit from an additional €100 Euro discount if you are one of the first 20 Swiss HLG members to register. Please highlight that you are entitled to this offer on your registration form.
Don't forget that once you are registered, you can upload your profile and arrange your personal meetings in the New Partnering System. For registration and program details, follow the links below.
Download the brochure, including the Agenda and Registration form here.