Quickly consult our archives filtering by year :
 Aquatis Hotel Lausanne, 15 June 2017

The Joint Swiss HLG & Biopole Summer Conference is less than 1 week away and we still have a few places available! Almost 100 attendees have already registered for this exciting one-day conference.
You can expect to learn the ins and outs of financing your start-up, through hearing success stories from those that have already traveled this path. They will inspire us with their tenacity and fund-raising journeys, and the what's, why's and how's of the choices they have made along the way.
We will quiz a panel about how public and semi-public organizations support and finance start-ups while the VCs will help us understand the hard and soft aspects of dilutive funding. You will also learn how to attract VC's, what it really means to accept money from others, what's in it for them and the start-ups and how to manage expectations from the very beginning, to ensure everyone can succeed.
So don't delay, Register now! For full conference details, the list of speakers and to view the agenda, please download our Summer Conference Brochure.17 06 15_Joint_Swiss_HLG_Biopole_Summer_Conference
We look forward to seeing you there!

June 15, 2017
Aquatis Hotel, Lausanne
There are only 4 weeks to go until the Joint Swiss HLG & Biopôle Summer Conference kicks off and already more than 60 delegates are registered! Don't miss out on this exciting conference, covering the ins and outs of financing a Life Science Venture.
Our speakers are diverse and include key people from start -up friendly organizations, companies, and big pharma.
Here are just a few:
Jesus Martin-Garcia, CEO Geneuro, will speak candidly about his company and its 11-year journey from theory to clinical POC
Markus Goebel, MD Novartis Venture Fund and Alette Verbeek, Worldwide Head BD&L, Cardio-Metabolic, Novartis will guide you through the world of Big Pharma funding for Start-ups.
Panel Discussion from start-up friendly organizations such as BaseLaunch, Inartis, CTI, and InnoVaud, will explore how public and semi-public organizations support and finance start-ups.
To review our updated program and completed speaker list, please download our Summer Conference Flyer.
.Joint Swiss HLG Biopole Summer Conference 17 06 15
To Register, please go to our Registration website and sign up now!
We look forward to seeing you there!

Don't miss out on the early bird discount for the 8th IPLS in Madrid. This offer has been extended until the 31st of May, so there's still time to register at this great price!
Special Offer for Swiss HLG Members
Benefit from an additional €100 discount, if you are one of the first 20 Swiss hLG members to register. Combine this offer with the early bird special and pay only €775 for this 2-day event. Please highlight that you are entitled to the Swiss HLG offer on your registration for.
Not yet a member? Find out why it's worth joining us!
Location: NH Collection Eurobuilding Hotel, Madrid
Dates: Thursday 28th September to Friday 29th September 2017
Early Bird Price: €875.00
Normal Price: €1025.00.
(Early Bird Price available until 8th May 2017)
Download the brochure, including the Agenda and Registration form
here
.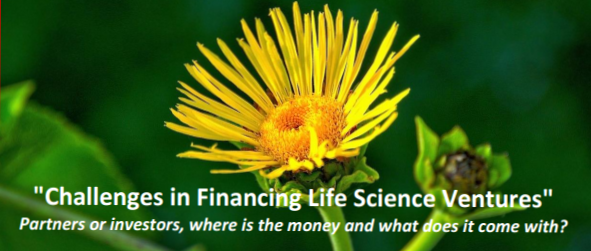 June 15, 2017 – Aquatis Hotel Lausanne
While registration has only been open for a few weeks, the conference is filling fast, with a quarter of all places already reserved! This exciting conference has a new feature – the start-up pitches.  These will provide a great opportunity to find out about the innovation occurring in Switzerland, as well as what is needed to make it as a start-up and what's involved in successfully financing your venture.
"Challenges in Financing Life Science Ventures", will give participants the opportunity to connect with start-up friendly organisations, such as Inartis, BioAlps and VentureLab as well as providing opportunities to gain expert insights from start-up founders, including Geneuro, that have already paved the way with their IPO journeys.
Big Pharma will be there too. You'll hear from both VC and BD&L functions, who will explain their financial language differences, helping you to know how to approach the right organisation at the right time!
We haven't forgotten the importance of networking, and as with any Swiss HLG event, there will be plenty of opportunities for you to connect with speakers and attendees. If you are a Swiss HLG Member, we've taken this a step further by arranging a member's only evening on the 13th of June, where you will have the exclusive opportunity to meet the speakers, organisers and sponsors of the Summer Conference, before the crowds arrive.
Not yet a member? Why not join us? As a member, you'll also receive a CHF50- reduction in the registration cost along with many more great benefits.
This exciting one-day conference will be held on June 15, 2017, at the Aquatis Hotel, Lausanne. For members of Swiss HLG, stay tuned! Invitations to our members only event, to be held on the evening of the 14th of June, will be sent out shortly.
Please download the attached Summer Conference Flyer,  where you will find all the links and information necessary for registration, discounted hotel reservations, full program and speaker details.Joint Swiss HLG Biopole Summer Conference 17 06 15
We look forward to seeing you there.
Warm Regards,
Kim Bill
Conference Director & Board Member, Swiss HLG