Early Bird Offer Closes 15th December 
2016
With almost 50 participants registered and just under two months remaining until the Swiss HLG Winter Conference "Healthcare Megatrends" begins, don't wait any longer and secure your place to be part of this must-attend meeting for all BD&L professionals. This year's theme will cover various aspects of megatrends and how external factors are impacting on the BD activities. Main conference streams cover demographic and economic perspectives, life sciences megatrends, the global(ization) perspective as well as information technology megatrends.
Join us on Sunday January 29th for our 25th Swiss HLG conference in the completely privatized Jugendstil hotel Paxmontana, in the centre of Switzerland for 2 days of presentations, debates, personal development and networking! You will also have the opportunity to meet with founding members and celebrate our 15th anniversary on Monday. Benefit from the interactive personal development session on Sunday "Use of Social Media Beyond Business Networking"!
Find out more about our final program, confirmed keynote speakers and speakers at our >>> conference website
Nicholas Benedict, Co-Founder & CEO, Allecra Therapeutics
Alexandra V. Eberhard, Managing Director Europe, Executive VP Sciences, Signals Analyticals
Mikael von Euw, CFO and Member of the Board of Directors, Biovotion TBA
Sharon Finch, CEO, Medius Research
Germo Gericke, Global Program Head, Oncology, Novartis Pharma
Fred Harms, Vice-President, European Healthcare Foundation
Dominik Hotz, Partner, PricewaterhouseCoopers
Rong Hui Gao, Managing Director, G-Med Consulting
Michel Pettigrew, President, Executive Board & COO, Ferring Pharmaceuticals
Eric Rhodes, CEO, ERS Genomics
Richard Ridinger, CEO, Lonza Group
Otto Schwarz, Executive Vice President, COO, Actelion Pharmaceuticals
Robert Sebbag, VP Access to Medicines, Sanofi
Thomas Szucs, Chairman of the Board, Helsana Health InsuranceThomas Szucs, Chairman of the Board, Helsana Health Insurance
Gregg Talbert, Global Head of Strategic Partnering, Roche Partnering
>> Register now, the early bird offer expires soon!
You can find the full conference details, including the Bios of the speakers, at our Winter Conference Website.
November 24th, 2016, Lugano
Limited Places and only 8 Days Remaining for Registration!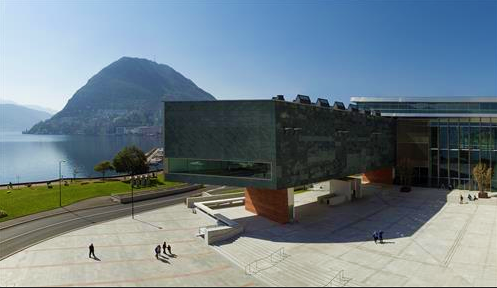 Swiss HLG, in collaboration with Inartis, Agire and CP Start-up, are excited to present their joint Start-up conference, to be held from 9.30am – 16.00pm, on the 24th of November, 2016 in Lugano, Ticino.
If you're interested in start-ups, if you want to tap into years of industry know-how, and you are keen to get some hands-on experience, then this conference is for you.
Participants are limited, and >>>registration is essential. 
For full conference details, view our flyer.

January 29th to 31st, 2017 
Jugendstilhotel Paxmontana, Flüeli Ranft
We are excited to release to you the >>> Winter Conference Agenda.  Over two and half days, we will share with you some of the most cutting-edge information for business licensing professionals on the theme of Healthcare Megatrends.
Meet your friends and colleagues, join us to dine in fine Swiss style and enjoy the good company around the outside fireside. In honour of those that started the Swiss Healthcare (Pharma) Licensing Group, we have invited our founding members to participate in a special panel discussion: "Megatrends – then, now, tomorrow." It will be followed by our 15th-anniversary celebration on Monday evening.
A must-attend conference for any BD&L Professional!
Don't miss out on this unique opportunity! To be part of this exciting event and to receive your Early Bird discount, don't forget to >>> register before the end of November!
Here's an outline of what's in store:

Swiss HLG, in collaboration with Inartis, Agire and CP Start-up, are excited to present their joint Start-up conference, to be held in Lugano, Ticino from 9.30am – 16.00pm, on the 24th of November, 2016.
This conference and workshop is the expression of a joint desire by organisers to promote Life Science Start-ups in Ticino. Each organisation is bringing its own expertise to support entrepreneurs and will share the expertise and knowledge, already available.
The venue for the conference is the beautiful LAC (Lugano Arte e Cultura), the new home of the Lugano Theatre, Opera and Museum, situated right on Lugano Lake.
Find out all the latest Programme and Registration detailsflyer-ticino-conference-24th-november-181017-final