Quickly consult our archives filtering by year :

Join us in this unique life sciences business development workshop series co-organized by Swiss HLG and BaseLaunch.
Hear from leading industry experts, as they cover a wide range of topics relevant for emerging biotechs.
Additional workshops cover essential legal and IP aspects of starting a healthcare venture. These topics are co-organized with Vossius & Partner, Vischer and Kellerhals Carrard.
The target audience is founders, entrepreneurs, business & corporate development professionals, and others with an entrepreneurial spirit.
Program
Most workshops will run from 3:00 – 6.30 pm in the Swiss Innovation Park, Gewerbestrasse 24, Allschwil.
19.09.2018 How to structure your team from a legal perspective
Workshop leader: Christian Wyss, Law firm VISCHER
27.09.2018 IP portfolio generation and its valuation as asset by investors
Workshop leader: Philipp Marchand, Law firm Vossius & Partner
11.10.2018 Partnering Transactions: From Term Sheet to Due Diligence
Workshop leader: Christian Wyss, Law firm VISCHER
18.10.2018 What start-ups need to know about taxes
Workshop leader: Nicholas Mosimann, Law firm Kellerhals Carrard 
25.10.2018 Raising money from family and friends
Workshop leader: Matthias Staehelin, Law firm VISCHER
31.10.2018 Alliance Management
Workshop leader: Anthony Hörning, Strategic Transactions Advisory AG
07.11.2018 Protecting your IP in collaborations
Workshop leader: Bernd Hauck, Law firm Kellerhals Carrard
15.11.2018 In-Licensing from Technology Transfer Offices
Workshop leader: Alexandra Carrel, Law firm Cabinet Carrel
17.01.2019 Sell the story!
Workshop leader: Thomas Staffelbach, ts-communication
31.01.2019 Negotiation
Workshop Leader: R. Groeneveld, Groeneveld & Partner

Early 2019 Valuation from a start-up perspective
Workshop leader: Marie Petit, Villiger Valuation
The workshops are free of charge but registration, along with a potential short project description, is necessary. Priority is given to people with tangible projects in mind.
Please register

here

.
Swiss HLG and BaselArea are excited to invite you to the Swiss HLG's 4th start-up workshop collaboration.

"Valuation of Early Stage Biotech Companies – Net Present Value versus VC approach."
The risk-adjusted, net present value (rNPV) method is the standard valuation method used within pharma and biotech companies when valuing assets beyond discovery stage. This approach depicts the drug/pipeline development plan using R&D costs & timeline, success rates, and peak sales potential. The quantity of available information in the pharmaceutical area enables to determine and benchmark those assumptions. Well-calibrated the rNPV method is thus a powerful tool to build, challenge and value the company's strategy. It also shows how the value of the company develops along reaching milestones. Is it however enough for investors?
From an investor's perspective, it is crucial to understand how long it takes before an exit and what is the potential for ROI (Return on Investment). They need to figure out the conditions to harvest their investment as well as to anticipate the multiple later-round investors and incentive packages to key employees that may dilute their stake.
While rNPV highlights the roadmap for the scientific bet of the company, the VC method highlights the one for the cash to be invested in.
The purpose of this workshop is to decrypt the reasons behind using rNPV or VC methodologies to value a Biotech company. With the support of interactive cases, the participants will learn more about how Biotech companies can better anticipate the VCs' point of view when presenting their valuation work.
Workshop Details:
Thursday, 8th February 2018
16:00
24 Gewerbestrasse, Swiss Innovation Parc-Allschwil
Participation is free of charge, but seats are limited.
To register,  email: stephan.emmerth@baselarea.swiss , please mention when registering that you are a  Swiss HLG member.
Registration is compulsory and subjected to validation. Priority is given to people with founded start-ups or concrete projects.
We look forward to meeting you there.
"Ensuring Smooth Tech Transfer between Start-ups and Universities"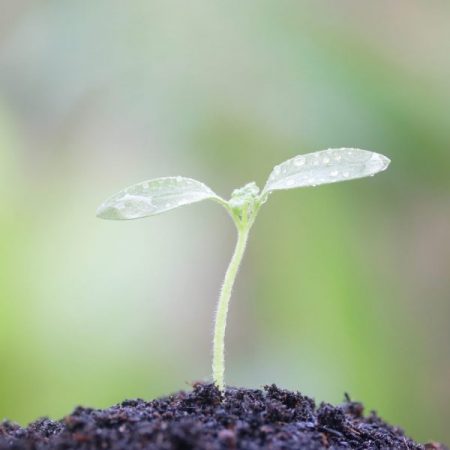 Swiss HLG in collaboration with BaselArea presented a special seminar for the 13th Start-up BaseLaunch initiative in October 2017.
Alexandra Carrel, a Swiss HLG member, presented an informative session on "How Start-ups should deal with Tech Transfer Offices." The attendees benefitted by receiving practical tips and advice on Licensing issues in this specific and usually challenging context.The workshop explained the viewpoints from both Start-ups and Universities and gave clear strategies on how to proceed to achieve a successful negotiation.
If you are interested in further information regarding the Start-up initiative, please contact our Board Member, Zaki Sellam – zaki.sellam@swisshlg.com 
The Swiss HLG is committed to supporting and developing the Healthcare Start-up scene. As one of our new initiatives, we have developed a unique membership package, tailored specifically to meet their needs.
If you know a startup that could benefit from becoming a member of the Swiss HLG, please share our latest offer with them and help make our association network even better!