Quickly consult our archives filtering by year :
With the current situation of Corona virus pandemic, the Swiss HLG board decided to cancel the Summer Conference 2020, which was scheduled to take place on 18th June 2020. The board is working on an alternative date which shall be communicated in due time.
Swiss HLG has contemplated a conversion of the event to a remote or virtual conference, as did some of the BD&L conferences, however Networking being one of our cornerstones, we preferred to postpone to a better time when we will be able to maintain our traditional conferences with the one-on-one interactions.
We are confident that you would understand and we thank you for your support.
We wish you and your family healthy weeks ahead.
Swiss HLG invites you to use our online form to give feedback and stay in touch in such challenging times: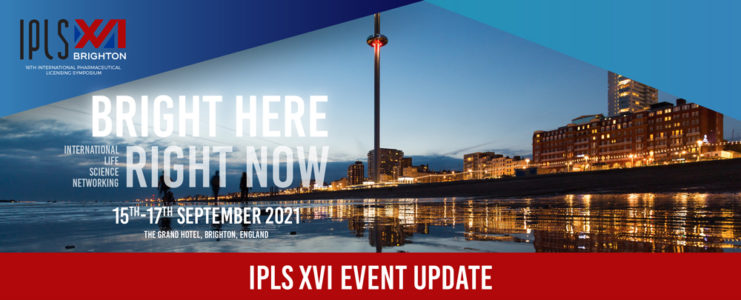 IPLS XVI Postponed to 15th-17th September 2021
We sincerely hope you are well in these continued uncertain times.
It is with great regret that The IPLS organising committee have decided that the most responsible course of action is to postpone the planned IPLS in 2020.
The event will now be held at the Grand Hotel in Brighton 15th-17th September 2021, so please make a note in your diaries. Hopefully, the world will back to normal at that time.
Refund or Rollover
We have been in contact with all registered delegates to offer a full refund or the option to transfer the registration to the 2021 event.
IPLS Online Event: 16th-17th September 2020
The IPLS board are considering an intermediate online event to include partnering and topical seminars to take place 16th-17th September 2020 and we will be in touch when this event is finalised.
If you have any queries, please do not hesitate to contact admin@plg-uk.com.

 "DEAL-MAKING IN THE ROUGH"
The Swiss HLG, a non-profit association of Business Development and Licensing professionals, held its 31st  Conference titled "DEAL-MAKING IN THE ROUGH", in a beautiful setting in the Swiss Alps. The topic of discussion focused on the fact we are living in provoking times: The pharmaceutical and biotech industry as a whole and the professional business developers, alliance managers and dealmakers have to cope with a disruptive and changing environment in which deal making will become more and more complex and ambitious. 
Over two and a half days, more than 85 delegates from Switzerland, Europe, the US and Asia gathered in the Swiss Alps to explore and discuss new trends in partnering and deal-making in the current tumult of our industry with the overall objective to capture the maximum value with professional capabilities and high-calibre talents.
Swiss HLG members €100 DISCOUNT and Start-up Members €150 DISCOUNT off the early bird rate  *limited offer so hurry and register now!