Quickly consult our archives filtering by year :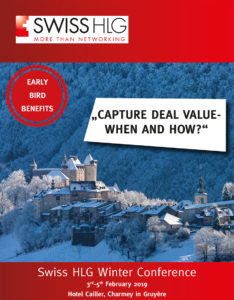 There are several options available for hotel bookings within different price categories, but all are limited.
We are all interested in making deals and see more of these in the media; this is at least the "bread and butter" for BD&L professionals and what they are measured against.
Main questions in this context are not only to explore creative deal structures on how to maximise the value of any asset. We are all focusing on and thus serving the shareholders
to achieve their goals but also when the right time is to harvest the asset value they invested in for many years.
During the Conference, we will shed light on how to capture the maximum value for a deal
in the best manner and at the right time. The conference shall have three streams:
• Learning how synergies may be exploited for example during M&A transactions.
• Discussing the need for strategic access to new technologies.
• Looking at new players such as new public and public-private funding schemes as well
as patient and non-profit to support R&D funding.
Join us on Sunday afternoon to be part of our exciting 2019 Winter Conference with high-caliber speakers covering interesting topics.
Explore our inspiring program which will be available on our conference website www.swisshlg-conference.com It will be updated regularly over the next few weeks with newly confirmed speakers their abstracts and bios.
Register now and secure a conference space as well as hotel booking. There are several options available for hotel bookings within different price categories, but all are limited.
We are looking forward to welcoming you at the 2019 Swiss HLG Winter Conference in the fascinating scenery of the Gruyère region. Let's learn together how to best capture deal
values!

This is a great new opportunity to attend an event for business development executives from Swiss and European pharma and biotech companies seeking to work with partners from China to expand into the Chinese market.
The European-Chinese Pharma Partnering Event 2018 offers insights into the rapidly evolving Chinese pharma and biotech industry, its established as well as emerging players and their strategy to expand their capabilities and portfolios. Join us for an exclusive opportunity to meet Chinese executives looking to partner with Western pharma and biotech companies. The focus of this dedicated partnering event is to help life sciences companies find strategic partners, market expansion and/or funding in China. The two-day program consists of two parts: the main conference with industry speakers and company presentations, and separate partnering meetings (by invitation only).
The European-Chinese Pharma Partnering Event 2018 may be just the beginning of your relationship with the surging Chinese pharma industry.
Friday, October 12th, 2018: Switzerland Innovation Park Basel Area, Gewerbestrasse 24, 4123 Allschwil, Switzerland
Organized by the Swiss Biotech Association & supported by the Swiss Healthcare Licensing
The Swiss Biotech Day is the leading biotechnology conference in Switzerland, with two editions, one in spring and one in fall. Join Swiss Biotech Day Fall, coinciding with Europa BIO's European Biotech Week, to meet senior executives from the Swiss biotech industry – entrepreneurs, investors, researchers, analysts, political decision-makers Group and stakeholders.
This year's half-day program focuses on lessons to be learned from the race to innovate, with perspectives from drug developers, investors and academia. Networking opportunities accompany plenary sessions.
The conference takes place at the Aquatis Hotel, September 27th, 2018, 1 pm to 6 pm. 
The registration fee for Swiss HLG members is only 50 CHF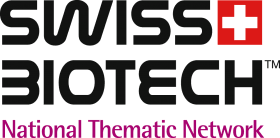 Swiss HLG 2018 Summer Conference – was an excellent illustration of how two associations collaborate towards a SUCCESSFUL event!
Basel, 16th May 2018 – Swiss HLG hosted its 28th Conference titled " Innovation in Healthcare: from Technology to Business Models and Transactions." , a joint event co-organized with Pharma Licensing Club France (PLCF).
Both Swiss HLG and PCLF invited speakers from both countries to share with the audience their successes and above all how partnering influenced success.
Once again, attendance was a real success with around 130 delegates from Switzerland, France, Germany and other European countries.
The conference started with an insightful introduction from Patrick Aebischer, President emeritus, Brain Mind Institute at EPFL, on critical components and factors to build a successful innovation ecosystem between universities, research institutes, tech transfer offices, accelerator, and entrepreneurship.
Following the opening keynote, we had a series of inspiring presentations held by Jurgi Camblong (CEO of SOPHiAGENETICS), Mondher Majoubi (CEO of Innate Pharma), Hervé Affagard (CEO MaaT Pharma), Andreas Emmenegger (CFO of Molecular Partners). Beyond great insights on their promising technologies, participants could learn how they embraced partnering as a cornerstone strategy for the development of their company.
The event closed after a great panel moderated by Marc Ceulemans (Head of Strategic Investment from Novartis), with Michele Ollier (Partner atMedixci), Christoph Kausch (Partner at MTIP), Jean-Philippe Tripet (Partner at Aravis) and Marie Petit (Principal at Villiger Valuation) which touched on various topics such as cultural differences when building and financing start-ups between Europe and the US; key success factors for a start-up, and financing challenges in some countries.
Last but not least, for the first time, we interviewed some of our speakers, and we will be pleased to share their insights very soon.
Please find below some images from the conference. (Please click on the image to view it in its entirety and or a slide show.)