"DEAL-MAKING IN THE ROUGH"
The Swiss HLG, a non-profit association of Business Development and Licensing professionals, held its 31st  Conference titled "DEAL-MAKING IN THE ROUGH", in a beautiful setting in the Swiss Alps. The topic of discussion focused on the fact we are living in provoking times: The pharmaceutical and biotech industry as a whole and the professional business developers, alliance managers and dealmakers have to cope with a disruptive and changing environment in which deal making will become more and more complex and ambitious. 
Over two and a half days, more than 85 delegates from Switzerland, Europe, the US and Asia gathered in the Swiss Alps to explore and discuss new trends in partnering and deal-making in the current tumult of our industry with the overall objective to capture the maximum value with professional capabilities and high-calibre talents.
Swiss HLG members €100 DISCOUNT and Start-up Members €150 DISCOUNT off the early bird rate  *limited offer so hurry and register now!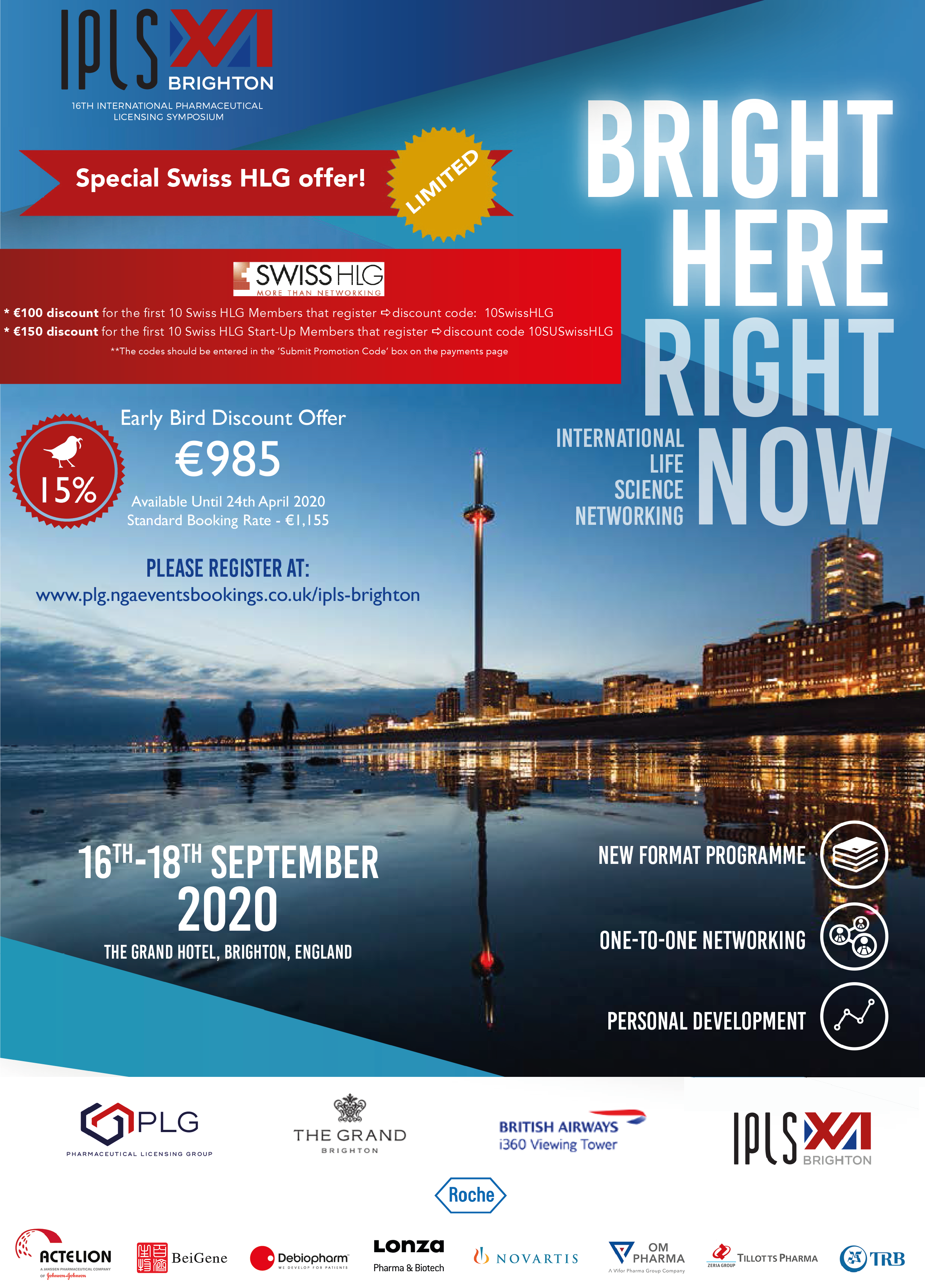 Swiss HLG is happy to introduce the first video of the SCENIC series of the Good Partnering Practice (GPP) initiative: Scouting and Prospecting to support the Business Development professionals during their partnering activities.
Part 1 of the SCENIC series of GPP
"Scouting and Prospecting"
Part 2 of the SCENIC series of GPP
"Evaluation and Due Dilligence"
Part 3 of the SCENIC series of GPP
"Negotiation and Execution"
Part 4 of the SCENIC series of GPP
"Integration and Alliance Management" 
Part 5 of the SCENIC series of GPP
"Conflict Resolution and Termination"