Quickly consult our archives filtering by year :
The Swiss HLG is committed to supporting and developing the Healthcare Start-up scene. As one of our new initiatives, we have developed a unique membership package, tailored specifically to meet their needs.
If you know a startup that could benefit from becoming a member of the Swiss HLG, please share our latest offer with them and help make our association network even better!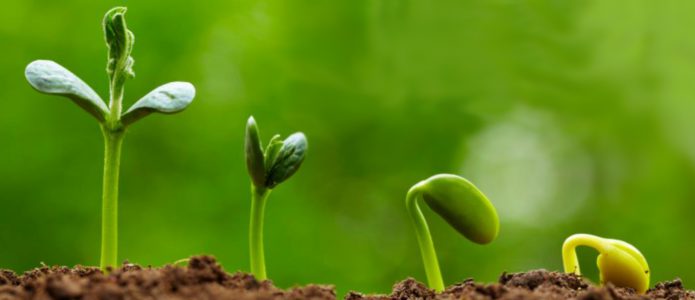 Swiss HLG and Biopôle are excited to present the Swiss HLG's start-up workshops collaboration on the 11.06.2019 at 2.45 pm.
WHAT HAPPENS AFTER MARRIAGE; MANAGING COMPLEX ALLIANCES
Think….
What expectations do you have, as a startup, of how alliances will change the fate of your company?
What experience have you gained regarding alliances; did they fulfill the partners' business interest?
Will you let yourself gain clarity about the difference between an "alliance" and a "deal"?
WORKSHOP GOALS:
Develop an understanding of how your partners may approach implementation post-signing. Plan your Business Development strategy, consider resource needs and develop a mindset towards "implementation matters". Challenge yourself to generate an improved implementation of collaborative, license-based alliances. Engage in a case study to develop a deeper understanding of licensing collaborations.
PROGRAMME
14:45 Arrival and registration
15:00 Welcome of Swiss HLG and Biopôle SA
15:15 Why alliances are challenging; introducing some tools
16:30 Case Study: A painful Alliance
18:15 Summary: Managing Complex Alliances
18:30 Networking drinks
ANTHONY HÖRNING
Anthony Hörning is the Founder of Strategic Transactions Advisory AG, in Basel, Switzerland, and a Senior Advisor to Vantage Partners, Boston, USA. He is a pharmaceutical industry coach and collaborations bridge-builder with cultural and language versatility. His work with clients encompasses advising both licensors and licensees on all aspects of strategy, negotiation and alliance management.
As a leading member of Novartis Business Development & Licensing function, he was in charge of the preparation, launch and ongoing implementation, as well as of all renegotiations, of the company's global alliances and created a widely recognized alliance skills training program. He is a trainer and speaker at international Licensing and Alliance Management conferences, and served for many years as a member of the board of the "Association of Strategic Alliance Professionals".
Seats are limited*; first come first served!
*Members and academic neighbours of Biopôle shall have first priority. Biopôle SA reserves the right to hold registrations of external guests.
Register here: https://www.eventbrite.com/e/swiss-hlg-workshop-what-happens-after-marriage-managing-complex-alliances-registration-59884562338 

Swiss HLG and Biopôle are excited to present the Swiss HLG's start-up workshops collaboration.
"FROM TERM SHEET TO DUE DILIGENCE" WITH CHRISTIAN WYSS
The workshop will explain the mechanics of term sheets for partnering transactions and explain how they are different from term sheets for equity financings. How does the timing of your research collaboration affect your next financing round and vice versa? What are the different forms of exclusivity and how do they affect your company going forward? You will get the tools needed to navigate on the thin line enticing potential partners and giving access to your technology undervalue. The workshop will further give hands-on advice how to prepare for due diligence and how to meet expectations of industry partners and investors without losing sight of negotiation strategy, intellectual property issues, confidentiality, and privacy concerns.
Christian Wyss
Christian Wyss specializes in drafting and negotiating contracts for clients from the Life Sciences and Information Technology industries. Christian has extensive experience with technology transfer and license agreements, research, development or marketing co-operations, clinical trial agreements, contract manufacturing agreements and distribution agreements. He regularly works with clients in financing rounds, acquisitions, or joint ventures and assists with intellectual property related issues in M&A transactions. Christian also advises on implementing compliance with the Swiss data protection laws.  >> Read the full biography
Date: Tuesday, November 27, 2018, from 4:00 PM to 7:00 PM 
Venue: CLE, Auditorium B301, Chemin des Boveresses 155, 1066 Epalinges
Cost: Free, registration compulsory

Join us in this unique life sciences business development workshop series co-organized by Swiss HLG and BaseLaunch.
Hear from leading industry experts, as they cover a wide range of topics relevant for emerging biotechs.
Additional workshops cover essential legal and IP aspects of starting a healthcare venture. These topics are co-organized with Vossius & Partner, Vischer and Kellerhals Carrard.
The target audience is founders, entrepreneurs, business & corporate development professionals, and others with an entrepreneurial spirit.
Program
Most workshops will run from 3:00 – 6.30 pm in the Swiss Innovation Park, Gewerbestrasse 24, Allschwil.
19.09.2018 How to structure your team from a legal perspective
Workshop leader: Christian Wyss, Law firm VISCHER
27.09.2018 IP portfolio generation and its valuation as asset by investors
Workshop leader: Philipp Marchand, Law firm Vossius & Partner
11.10.2018 Partnering Transactions: From Term Sheet to Due Diligence
Workshop leader: Christian Wyss, Law firm VISCHER
18.10.2018 What start-ups need to know about taxes
Workshop leader: Nicholas Mosimann, Law firm Kellerhals Carrard 
25.10.2018 Raising money from family and friends
Workshop leader: Matthias Staehelin, Law firm VISCHER
31.10.2018 Alliance Management
Workshop leader: Anthony Hörning, Strategic Transactions Advisory AG
07.11.2018 Protecting your IP in collaborations
Workshop leader: Bernd Hauck, Law firm Kellerhals Carrard
15.11.2018 In-Licensing from Technology Transfer Offices
Workshop leader: Alexandra Carrel, Law firm Cabinet Carrel
17.01.2019 Sell the story!
Workshop leader: Thomas Staffelbach, ts-communication
31.01.2019 Negotiation
Workshop Leader: R. Groeneveld, Groeneveld & Partner

Early 2019 Valuation from a start-up perspective
Workshop leader: Marie Petit, Villiger Valuation
The workshops are free of charge but registration, along with a potential short project description, is necessary. Priority is given to people with tangible projects in mind.
Please register

here

.
Swiss HLG and BaselArea are excited to invite you to the Swiss HLG's 4th start-up workshop collaboration.

"Valuation of Early Stage Biotech Companies – Net Present Value versus VC approach."
The risk-adjusted, net present value (rNPV) method is the standard valuation method used within pharma and biotech companies when valuing assets beyond discovery stage. This approach depicts the drug/pipeline development plan using R&D costs & timeline, success rates, and peak sales potential. The quantity of available information in the pharmaceutical area enables to determine and benchmark those assumptions. Well-calibrated the rNPV method is thus a powerful tool to build, challenge and value the company's strategy. It also shows how the value of the company develops along reaching milestones. Is it however enough for investors?
From an investor's perspective, it is crucial to understand how long it takes before an exit and what is the potential for ROI (Return on Investment). They need to figure out the conditions to harvest their investment as well as to anticipate the multiple later-round investors and incentive packages to key employees that may dilute their stake.
While rNPV highlights the roadmap for the scientific bet of the company, the VC method highlights the one for the cash to be invested in.
The purpose of this workshop is to decrypt the reasons behind using rNPV or VC methodologies to value a Biotech company. With the support of interactive cases, the participants will learn more about how Biotech companies can better anticipate the VCs' point of view when presenting their valuation work.
Workshop Details:
Thursday, 8th February 2018
16:00
24 Gewerbestrasse, Swiss Innovation Parc-Allschwil
Participation is free of charge, but seats are limited.
To register,  email: stephan.emmerth@baselarea.swiss , please mention when registering that you are a  Swiss HLG member.
Registration is compulsory and subjected to validation. Priority is given to people with founded start-ups or concrete projects.
We look forward to meeting you there.