Quickly consult our archives filtering by year :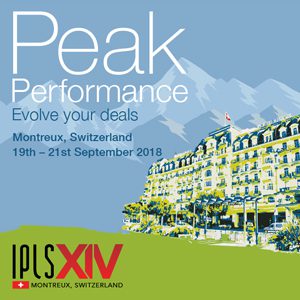 The EPLC and Swiss HLG are delighted to invite you to the 14th International Pharmaceutical Licensing Symposium; Peak Performance. To be held in Montreux, Switzerland, 19th – 21st September 2018.
Register online

HERE
Program-
This year the EPLC have put together a program with the theme of Peak Performance designed to help you evolve your deal-making in an ever-changing Business Development environment.
To take a look at the detailed program clickXIV-IPLS-Montreux-Programme-July-Update
One to One Networking
Relevant and Interesting Deal Case Histories
Updates on Political Impacts to the Market
Contemporary Regulatory and Market Access Reform
BD, a Cross Boarder Business
Industry-leading Speakers
Why you should register
The IPLS is an opportunity to candidly discuss pressing issues with your senior industry peers
Using the one to one meeting system you can efficiently meet prospective partners in a cost effective and time efficient manner
Personal Development: keep yourself updated by attending presentations and seminars highlighting best practice in deal making
New ideas and contacts to help make your business grow
Who should attend
Business Development Executives, General Managers, Directors, Owners, Executives in Marketing, Regulatory & Finance from the Healthcare sector, from all countries
SAVE THE DATE – for the Swiss HLG Annual Conference held at the scenic location Paxmontana Hotel near Lucerne from 31st January – 2nd February, 2021. Following the challenging year 2020, we will be glad to welcome you to exploit NEW HORIZONS.
We will discuss along with leading experts:
i. Recent evolution in deal-making, financing trends, and risk management in light of the 2020 experiences
ii. The impact of Digital Health technologies and partnering
iii. Creative accelerator as well as corporate structures to boost translation of innovation into new medicines
Don't miss it – registration opens mid September.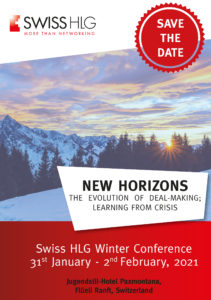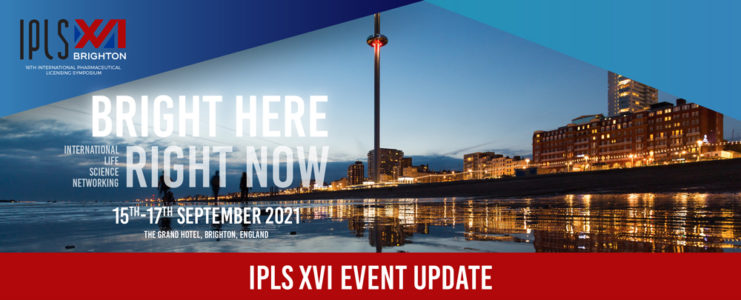 IPLS XVI Postponed to 15th-17th September 2021
We sincerely hope you are well in these continued uncertain times.
It is with great regret that The IPLS organising committee have decided that the most responsible course of action is to postpone the planned IPLS in 2020.
The event will now be held at the Grand Hotel in Brighton 15th-17th September 2021, so please make a note in your diaries. Hopefully, the world will back to normal at that time.
Refund or Rollover
We have been in contact with all registered delegates to offer a full refund or the option to transfer the registration to the 2021 event.
IPLS Online Event: 16th-17th September 2020
The IPLS board are considering an intermediate online event to include partnering and topical seminars to take place 16th-17th September 2020 and we will be in touch when this event is finalised.
If you have any queries, please do not hesitate to contact admin@plg-uk.com.
With the current situation of Corona virus pandemic, the Swiss HLG board decided to cancel the Summer Conference 2020, which was scheduled to take place on 18th June 2020. The board is working on an alternative date which shall be communicated in due time.
Swiss HLG has contemplated a conversion of the event to a remote or virtual conference, as did some of the BD&L conferences, however Networking being one of our cornerstones, we preferred to postpone to a better time when we will be able to maintain our traditional conferences with the one-on-one interactions.
We are confident that you would understand and we thank you for your support.
We wish you and your family healthy weeks ahead.
Swiss HLG invites you to use our online form to give feedback and stay in touch in such challenging times: