Quickly consult our archives filtering by year :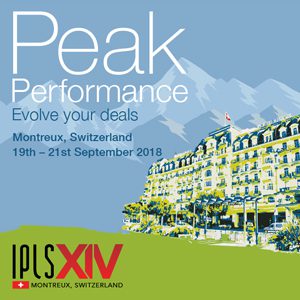 The EPLC and Swiss HLG are delighted to invite you to the 14th International Pharmaceutical Licensing Symposium; Peak Performance. To be held in Montreux, Switzerland, 19th – 21st September 2018.
Register online

HERE
Program-
This year the EPLC have put together a program with the theme of Peak Performance designed to help you evolve your deal-making in an ever-changing Business Development environment.
To take a look at the detailed program clickXIV-IPLS-Montreux-Programme-July-Update
One to One Networking
Relevant and Interesting Deal Case Histories
Updates on Political Impacts to the Market
Contemporary Regulatory and Market Access Reform
BD, a Cross Boarder Business
Industry-leading Speakers
Why you should register
The IPLS is an opportunity to candidly discuss pressing issues with your senior industry peers
Using the one to one meeting system you can efficiently meet prospective partners in a cost effective and time efficient manner
Personal Development: keep yourself updated by attending presentations and seminars highlighting best practice in deal making
New ideas and contacts to help make your business grow
Who should attend
Business Development Executives, General Managers, Directors, Owners, Executives in Marketing, Regulatory & Finance from the Healthcare sector, from all countries
SAVE THE DATES
Financing and Deal-making in turbulent times, 2nd March 2021, 3.00pm – 6.00pm CET
Digital Health – Accelerated by the pandemic, 13th April 2021, 3.00pm – 6.00pm CET
Creative ways to access Innovation, 1st June 2021, 3.00pm – 6.00pm CET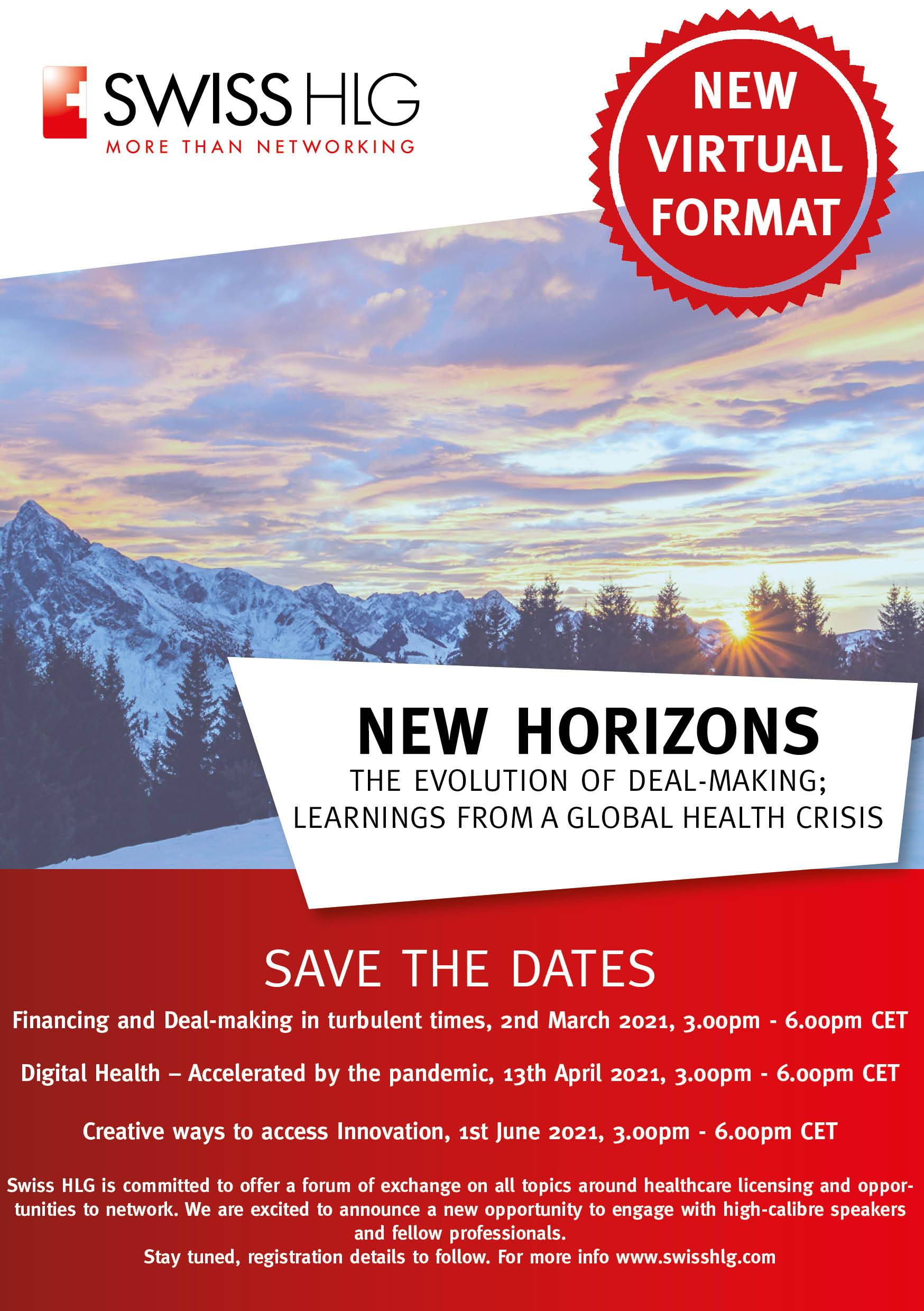 "DEAL-MAKING IN THE ROUGH"
The Swiss HLG, a non-profit association of Business Development and Licensing professionals, held its 31st  Conference titled "DEAL-MAKING IN THE ROUGH", in a beautiful setting in the Swiss Alps. The topic of discussion focused on the fact we are living in provoking times: The pharmaceutical and biotech industry as a whole and the professional business developers, alliance managers and dealmakers have to cope with a disruptive and changing environment in which deal making will become more and more complex and ambitious. 
Over two and a half days, more than 85 delegates from Switzerland, Europe, the US and Asia gathered in the Swiss Alps to explore and discuss new trends in partnering and deal-making in the current tumult of our industry with the overall objective to capture the maximum value with professional capabilities and high-calibre talents.