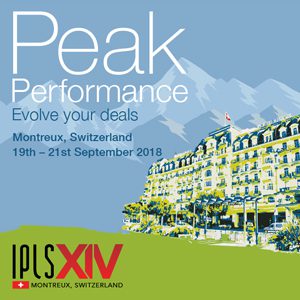 The EPLC and Swiss HLG are delighted to invite you to the 14th International Pharmaceutical Licensing Symposium; Peak Performance. To be held in Montreux, Switzerland, 19th – 21st September 2018.
Register online

HERE
Program-
This year the EPLC have put together a program with the theme of Peak Performance designed to help you evolve your deal-making in an ever-changing Business Development environment.
To take a look at the detailed program clickXIV-IPLS-Montreux-Programme-July-Update
One to One Networking
Relevant and Interesting Deal Case Histories
Updates on Political Impacts to the Market
Contemporary Regulatory and Market Access Reform
BD, a Cross Boarder Business
Industry-leading Speakers
Why you should register
The IPLS is an opportunity to candidly discuss pressing issues with your senior industry peers
Using the one to one meeting system you can efficiently meet prospective partners in a cost effective and time efficient manner
Personal Development: keep yourself updated by attending presentations and seminars highlighting best practice in deal making
New ideas and contacts to help make your business grow
Who should attend
Business Development Executives, General Managers, Directors, Owners, Executives in Marketing, Regulatory & Finance from the Healthcare sector, from all countries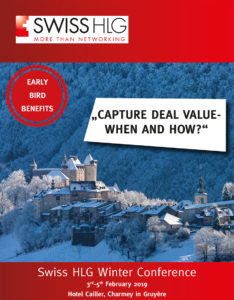 There are several options available for hotel bookings within different price categories, but all are limited.
We are all interested in making deals and see more of these in the media; this is at least the "bread and butter" for BD&L professionals and what they are measured against.
Main questions in this context are not only to explore creative deal structures on how to maximise the value of any asset. We are all focusing on and thus serving the shareholders
to achieve their goals but also when the right time is to harvest the asset value they invested in for many years.
During the Conference, we will shed light on how to capture the maximum value for a deal
in the best manner and at the right time. The conference shall have three streams:
• Learning how synergies may be exploited for example during M&A transactions.
• Discussing the need for strategic access to new technologies.
• Looking at new players such as new public and public-private funding schemes as well
as patient and non-profit to support R&D funding.
Join us on Sunday afternoon to be part of our exciting 2019 Winter Conference with high-caliber speakers covering interesting topics.
Explore our inspiring program which will be available on our conference website www.swisshlg-conference.com It will be updated regularly over the next few weeks with newly confirmed speakers their abstracts and bios.
Register now and secure a conference space as well as hotel booking. There are several options available for hotel bookings within different price categories, but all are limited.
We are looking forward to welcoming you at the 2019 Swiss HLG Winter Conference in the fascinating scenery of the Gruyère region. Let's learn together how to best capture deal
values!

Swiss Healthcare Licensing Group 2018 Winter Conference – another fantastic success!
Basel, 16th February 2018 – The Swiss HLG, a non-profit association of Business Development and Licensing professionals, held its 27th Conference titled " Reset Partnering – Step out of the Box!" With partnering deals increasing in complexity, the evolution from pharmaceuticals to solutions and the consumerization of healthcare, Business Development, and Licensing professionals need to ask themselves if the tools and approaches used are still fit for purpose in the healthcare world of 2018.
Over three days, more than 100 delegates from Switzerland, Europe, the US and Asia gathered in the Swiss Alps to explore and exchange on the future of partnering and to take a step out of the Box.
Conference Director, Chris Isler with the active support of the entire Swiss HLG Board, convened a global panel of leading experts from the healthcare and consumer industry addressing three main questions:
How can we find the right deal for a specific question?
What is required to partner beyond the molecule?
Are there any new approaches we can learn from the consumer industry?
Before the start of the conference, Anthony A. Hörning, CEO of Strategic Transactions Advisor and former head of Alliance Management at Novartis led a dynamic and interactive workshop helping participants to understand "What happens after marriage – managing complex alliances".
As an introduction, Jean-Paul Clozel, CEO of Idorsia and former CEO of Actelion, brilliantly set the stage with his thought-provoking keynote speech on his company has been acquired by Johnson & Johnson, despite not willing himself to sell it. He brought the audience to think on how the relationship and trust dimension were important to make such a transaction a success.
Francesco De Rubertis, CEO of the Medicxi Venture Fund expanded on Clozel's thoughts with the view from the VC's perspective and explained how entrepreneurialism and venture capital could go hand in hand. He shared his opinion as VC vs JP Clozel vision as an entrepreneur.
One of the Swiss HLG objectives is not just professional but also personal development, and hence Design Thinking Master, Rana Lonnen, Head Search and Evaluation Strategic Venture Capital at Novartis Pharma opened the day on Monday exploring how design thinking approaches can be leveraged in a partnering setting.
Six captivating presentations illustrated then what, along with the partnering process, is required to find the right deal. Alan Selby, Executive Director at Torreya Partners, shared his thoughts on when to use a broker or not. Emma Barton, Director Alliance, and Integration Management at AstraZeneca explained how Outlicensing can preserve the value of a molecule. Shigeo Taniuchi, Head of EMEA, Senior Corporate officer at Santen Pharmaceutical and Viren Mahurkar, formerly at Alcon took a look at the cultural dimension of partnerships and what to bear in mind when working with partners in Japan or China.
Tanja Dowe, CEO of the Debiopharm Innovation Fund focused on how to find the right deal with a VC fund and last but not least Vikalp Mohan, Vice President Sales and Marketing at Celonic took a look at how to partner with a Contract Development and Manufacturing Organization.
After a full day of presentations, the delegates enjoyed a short walk and typical Swiss Fondue Dinner in a barn and used the opportunity to expand their personal and professional networks.
The last day of the conference focused on how to partner beyond the molecules, starting with a case study looking at how to make more out of data by Dr. Alexandra V. Eberhard, Managing Director Europe, and Executive VP Sciences at Signals Analytics. Michael Meissner, Chief Technology Officer, at Sanofi took a look at how technology is becoming increasingly important for pharma and asked the question if pharma in this picture is the boiling frog. Ravi Sodha, Senior Director, Business Development at Actelion closed this block in sharing his perspectives on what makes deals for rare diseases different.
The closing keynote, delivered by Jon Otterstatter, CEO of the Preventice Solutions Group took the audience along the journey of building a highly successful medical technology start-up from scratch to a 500+ employee organization with prominent investors such as Merck Inc or Boston Scientific.
The Swiss HLG Board thanks the presenters and the participants for the lively discussion and interactions. Please find below some images from the conference. (Please click on the image to view it in its entirety and or a slide show.)
Take a look at some impressions from our Winter Conference 2018.
Informative, exciting and a great opportunity to meet and exchange ideas with other Business Development Professionals.
https://www.flickr.com/photos/organizersgmbh/sets/72157691112123181/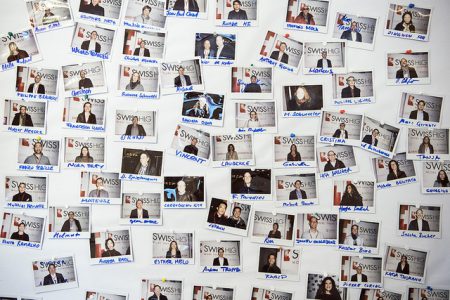 We are excited to welcome you to our Winter Conference 2018!
We are thrilled to announce that we have more than 100 Business Development professionals attending our Winter Conference this year.
The next few days are the perfect opportunity to meet and build personal relationships with leading executives not only the from the healthcare industry, but our growing network from MedTech, Generics, Biosimilars, Investment & Finances, Biotech & Startup, Health Food Industry, Cosmetics and Legal & IP industries.
We look forward to the informative discussions about this year's topic " Reset Partnering- Step out of the Box!"