Press Release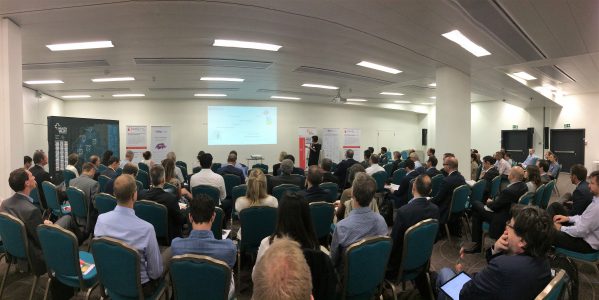 With over one hundred attendees, a great speaker line-up and dynamic and innovative pitches delivered by the start-ups, the joint Swiss HLG & Biopôle Summer Conference, held at the Aquatis Hotel, Lausanne, on June 15, exceeded expectations.
The conference explored the topic "Challenges in Financing Life Science Ventures – Partners or Investors, where is the money and what does it come with"? Speakers inspired and educated attendees on the realities of what is really needed to raise enough funds to take their research from innovative science and move it into the real world. Case studies, success stories and many learned lessons were shared with delegates.
Inspiring entrepreneur JM. Garcia, CEO of Geneuro, spoke about Geneuro's 11 years journey, their successes and experiences.  E. de La Fortelle, Partner at Seventure, used a real-world case study to demonstrate a Venture Capital view of how they assess the potential of successful start-ups. A panel made up of Innovaud, CTI, Inartis and BaseLaunch representatives, resp. PJ. Wipff, P. Harboe-Schmidt, J. Lemaignen and S. Emmerth, explained how their institutions support start-ups through coaching and financing. Via an open Q&A session, they answered delegates key questions, including the "when?", the "how?", the "for what?" and "for how long?".
Novartis representatives M. Goebel and A. Verbeek explained the various conditions required to partner with Corporate Venture Capitals and the several options offered. A special session was dedicated specifically to Venture Capitals with Ysios and Omega Funds representatives, K. Wagner and V. Ossipow respectively. They presented the VC view on start-ups financing and offered many take away messages. The Swiss HLG also took this opportunity to present their updated Good Partnering Practices, which supports start-up with partnering and they introduced a new membership offer, specifically for start-ups.
To conclude the conference, several start-ups pitches were presented. These were co-ordinated by venturelab representative J. Montserrat. The pitches came from Amal Therapeutics, Glycemicon, Inositec, Lunaphore and Versantis. The Swiss HLG will continue its initiative to collaborate in different Swiss regions, to support and develop start-ups in Switzerland.
From the organizers:
 "I am encouraged by the positive feedback from the participants. They particularly appreciated the well thought-out program and real-world learnings that they can apply in their work, as well as the unique opportunity to meet the mix of pharma, biotech, start-ups, research institutes, private, and public investors," said Kim Bill, Conference Director & Board Member Swiss HLG; VP, Global BD&L, Nestle Health Science. This demonstrates that the Swiss HLG is playing an important role in the start-up community and that we will continue to bring the stakeholders together in such forums to create the ecosystem that is so important in the life sciences and healthcare community in Switzerland."
"This conference is a great example of how Biopôle is creating a vibrant community for many key actors in Swiss life sciences", said Nasri Nahas, CEO Biopôle, "We are convinced that both the diversity and proximity of talents is crucial to generating the best ideas and fostering the most productive collaborations. Our new dedicated incubator StartLab will provide the perfect environment for aspiring life science entrepreneurs to translate their ambitions into business reality, and will give access the different financing routes discussed at this successful gathering with Swiss HLG members."
About Swiss HLG  

24th of August 2001, a group of business and licensing executives united in Basel and founded the Swiss Pharma Licensing Group. The first Board defined objectives recruited members and set up the foundation for today's association.
Swiss HLG is open to the international healthcare and life sciences industries and provides the richest possible environment for business development professionals to network, build strategic relationships, exchange ideas and to share experiences. To reflect our broad healthcare and life science industry mission and membership, the members voted at the General Assembly in January 2013, to change the name from "Swiss Pharma Licensing Group" to 'Swiss Healthcare Licensing Group.'
The current Board is proud of the Association's development and success.  Swiss HLG currently has more than 160 members (85% Swiss-based, others from Germany, France, Italy, Spain, UK, Ireland, Netherlands, USA, and South Korea). We have delivered 23 industry conferences, have an excellent national and international reputation for quality and we offer great opportunities for networking, education, and business development.
About Biopôle

Started in 2004 by the public authorities of the Canton of Vaud, Biopôle is a life sciences community bringing together industry and academia. Based in Lausanne, Switzerland, it offers a world-class combination of infrastructure, added value services, living space and community engagement where partners can thrive and bring science to life. The site houses more than 50 companies and institutions, including several head offices of multinational corporations, startups, and clinical development teams, together with technology and service providers. It also hosts 25 world-famous research groups, in particular, the Lausanne University Hospital (CHUV), the University of Lausanne (UNIL) and the Ludwig Institute for Cancer Research.
Biopôle's partners are able to benefit from cutting-edge expertise in certain disciplines, such as purchasing, finance, legal services, commercial development, communication, marketing, and training. While Biopôle is open to all therapeutic areas, the main focus is on developing innovative solutions in the fields of oncology, immunology, personalized medicine and nutritional health. Today over 1,200 professionals from over 30 nations enjoy a range of world-class facilities across ~80,000 m2 of landscape, which will include another 36,000 m2 of offices and laboratories in the period 2018-2020.

Valuation of Early Stage Biotech Companies
"Net Present Value versus VC approach"
Wednesday, March 29th, 2017
Swiss HLG and BaselArea.swiss are excited to present the Swiss HLG's latest start-up workshop collaboration. We will explore the value of science vs. the value of cash in the valuation of a Biotech company.The risk-adjusted, net present value (rNPV) method is the standard valuation method used within pharma and biotech companies when valuing assets beyond discovery stage.
This approach depicts the drug/pipeline development plan, using R&D costs & timeline, success rates and peak sales potential.The quantity of available information in the pharmaceutical area enables us to determine and provide benchmarks for these assumptions. Well-calibrated, the rNPV method is thus a powerful tool to build, challenge and value the company's strategy. It also shows how the value of the company develops as it reaches various milestones. Is it, however, enough for investors?
From an investor's perspective, it is crucial to understand how long it will take before they can exit and what is the potential for ROI (Return on Investment)? They need to figure out the conditions necessary to harvest their investment and anticipate the multiple later-round investors and incentive packages required for key employees, that may otherwise, dilute their stake. While rNPV highlights the roadmap for the companies 'scientific bet', it is the VC method that is the roadmap for the cash investment.
The purpose of this workshop is to decrypt the reasons behind using rNPV or VC methodologies to value a Biotech company. With the support of interactive cases, the participants will learn how Biotech companies can better anticipate the VCs' point of view when presenting their valuation work.
Workshop Details:
Wednesday, March 29th, 2017
Technology Park Basel
(Hochbergstrasse 60C, 4057 Basel)
16:00-19:00
Agenda
16:00 – Introduction by Stephan Emmerth, BaselArea.swiss
16:05 – Introduction by Zaki Sellam, Swiss HLG
16:10 – Marie Petit, Villiger Valuation
18:00 – Apero
Participation is free of charge, but seats are limited.
To register, please email: Stephan.emmerth@baselarea.swiss
Registration is compulsory and subjected to validation. Priority is given to people with founded start-ups or concrete projects.
We look forward to meeting you there.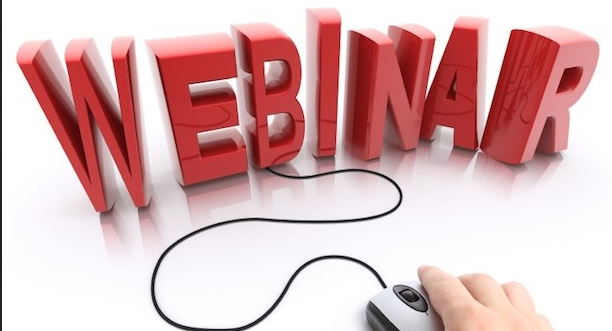 The Emergence of 26 New Life Science Business Models
November saw the Swiss HLG hold their first webinar, which members met with a lot of interest. Professor Brian D. Smith guided members through his evolutionary approach to how business models in the life science industry are changing. He also provided key insights into how they could keep their business at the top of the 'Pharma Jungle'.
If you would like to find out more details about this topic, Prof. Smith has written a book on the subject, Darwin's Medicine.  You can purchase the book here.
We have more webinars planned for 2017, some of which will be available to friends and members of Swiss HLG. We will keep you up to date, as we roll out more of our start-up initiatives in the new year.
The Emergence of 26 New Life Science Business Models
presented by Prof. Brian D. Smith
Thursday 17th is only one day away and our virtual lecture hall is filling fast! Make sure you register to find out how to adapt your firm to thrive in a changing market.
Follow this link to our online registration and log on at either 1 pm or 5 pm on Thursday the 17th of November to join.
We look forward to meeting you there.